About Us/Sobre Nosotros

School Profile
The Hon. Luis Muñoz Marín Elementary School is located in the Fairhill section of Philadelphia on 3300 North 3rd Street. We are a Title I dual-language school serving students from Pre-K through 8th grade. Our school provides a holistic educational experience that pushes all students towards academic excellence and social responsibility.
Our school community offers a variety of supports and programs that promote academic and behavioral advancement for all students. Muñoz-Marín also supports students' creativity and expression through the arts and peer interactions.
---
Some of the Programs Offered Are:
Ballroom Dancing with the Stars
Read to Me
CHOP Partnership
Sports Programs
Dual-Language Classrooms K-5
Headstart
Second Step (Social Emotional Learning)
Special Education
Math Intervention
Technology
Physical Education
Music
Art
Weekly Town Hall
City Year
---
Who was the Honorable Luis Muñoz Marín?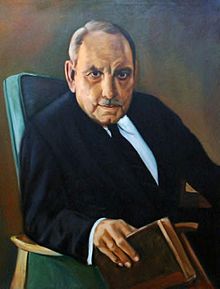 José Luis Alberto Muñoz Marín, (February 18, 1898 – April 30, 1980), regarded as the "father of modern Puerto Rico," was a poet, journalist and politician.
He was the first democratically elected Governor of Puerto Rico. He worked with the U.S. Congress towards the creation of a Constitution, which was a key element to change the status of Puerto Rico to Estado Libre Asociado or "commonwealth." He was re-elected three times, serving a total of sixteen years as Governor.